Why Choose Innovation Xtreme?
Enhance your online presence. Socialize with your customers by integrating Facebook, Twitter, and all your social media platforms to your websites for business.
Your website is mobile optimized and simple to use on any screen.  This will enable you reach more customers even on the go, making it easy for them to contact you!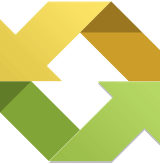 Digital Marketing with Results
You qualify for one month free Support when we develop your website. Support includes free Digital marketing for your business and website management.
Best Web Design and Development Service in Nigeria
Get our website solution for any kind of business you are into.
We develop quality designs and optimize your website contents and scripts to ensure that it loads fast, fast a enough not to loose new or impatient customers. Do not waste time waiting forever for a website to load.
Did you know that 80% of Website users access websites with mobile Phones?
Maximize your Marketing by focusing more on mobile device users because that is where your a larger chunk of your traffic comes from. Our UI UX for mobile users is outstanding as it means reaching out and targeting the right Audience and Customers