WHY CODE CONFERENCE NIGERIA?
 CCN is a collaboration of the Ministry of Science and Technology, Tertiary Institutions and Stakeholders primarily to complement the advancing of the software industry in Nigeria.
Notable coders will be extending experiences, mentorship to wider network coupled with workshops and a break out network session for business opportunities and relationships. At this event, Made in Nigeria softwares, services and products will enjoy global exhibition and other benefits.
The aim of this conference is to bring together leaders in the I.T industry so as to enable empowerment of young programmers in the country. It is also aimed at creating a platform where academic institutions, stake-holders and government can share knowledge about latest trends, developments and the future of Nigerian software in the 21st century.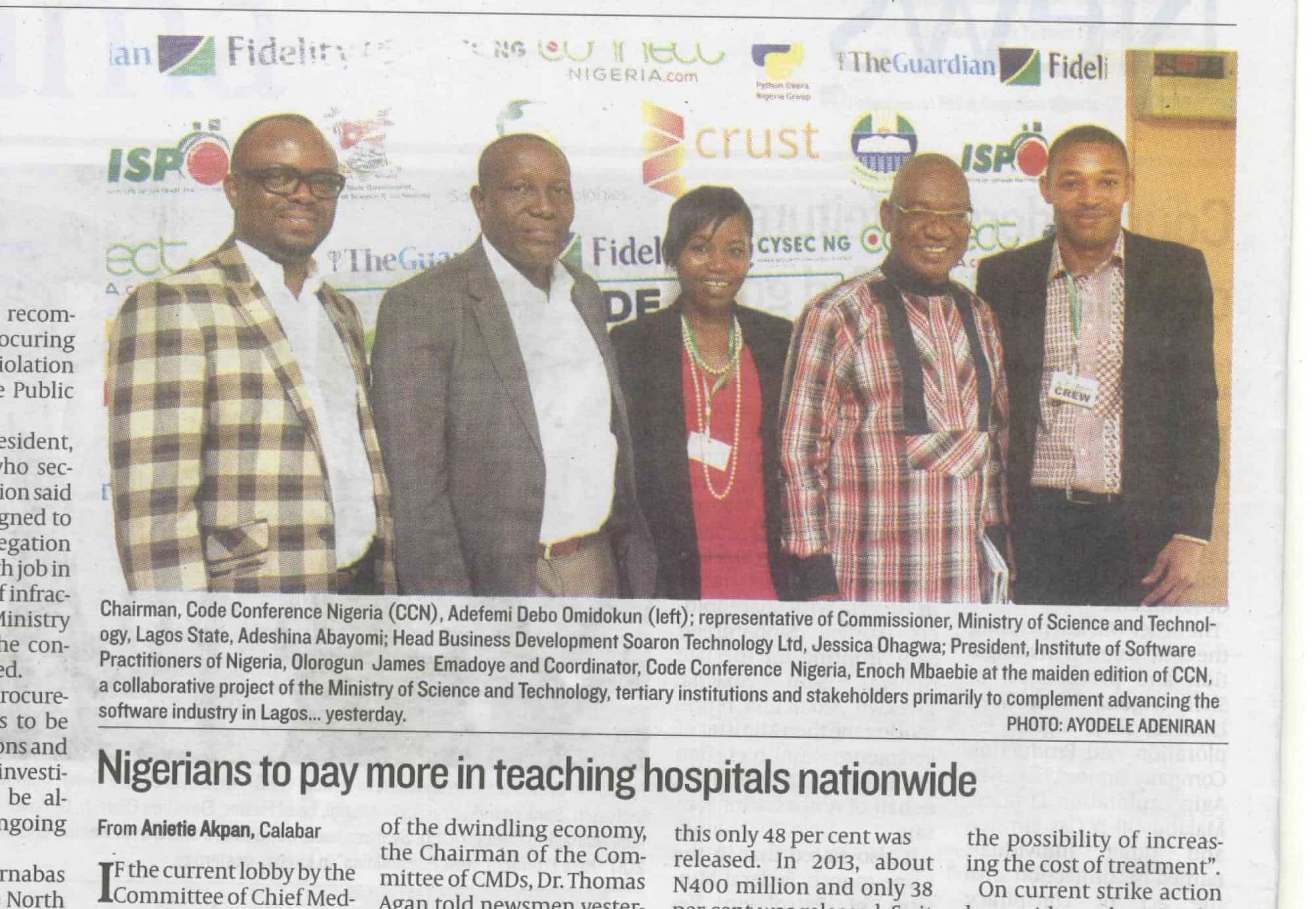 Various firms will be on board to provide first-hand information,
enlightenment, awareness and orientation
The 2017 conference promises to be very engaging, this will consists of regular sessions spread across multiple rooms and plenary sessions in the main auditorium.
The above event was a Success. Thanks to Soar On Technologies for the privilege